Private Dining at TK Alverser Plaza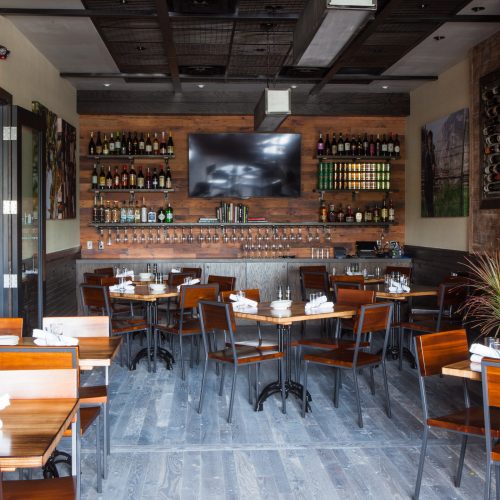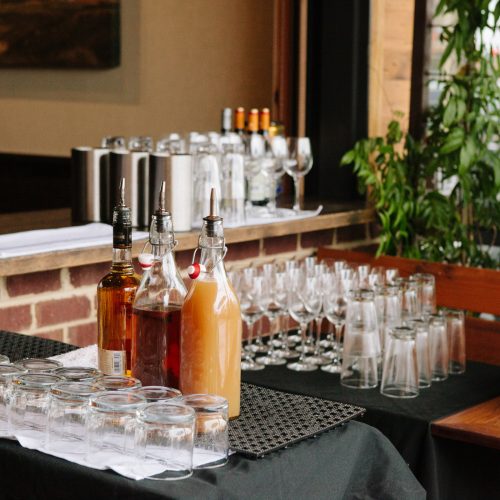 Tazza Kitchen Alverser Plaza has a flexible private dining floor plan, making it easy to accommodate both small and large groups.  Minimal food and beverage spends are required, depending on the night of the week and time of year. We are happy to customize a menu to suit your needs.
For reservations in the regular dining room for parties of 7 or more, please call: (804) 415-6224
Private Dining
Private Dining Seated Dinner Capacity:  Up to 48
Private Dining Standing Cocktail Events:  Up to 60
For larger parties, we offer full restaurant buyouts.
This space includes AV hookup and a wall mounted wide screen monitor.
FAQ
Is there a room fee?
There is not a room fee.  We do however have minimum food and beverage spend depending on the night of the week and time of event. Events that take place earlier in the week or earlier in the evening may have a lower minimum spend than prime time dining hours or a Friday or Saturday evening.
Can I bring a cake or special items?
You may bring your own commercially baked (per health code) cake, balloons or flowers. Confetti or wall hangings are not allowed.
Do we get the room for the full evening?
Most events have a beginning and ending time unless prior arrangements have been made.
Why can't we order off the regular menu?
Ordering off the menu with a large party will compromise the timing of your meals. In order to provide you and your guests with the best experience we offer thoughtfully designed menus to provide variety and the highest level of service.
Is the room completely private?
Yes this space can be closed off for a completely private experience.
Please submit the following form to inquire about Private Dining Events and we'll contact you as soon as possible.
Book your event