Richmond BizSense / Short Pump Tazza Kitchen increasing footprint
---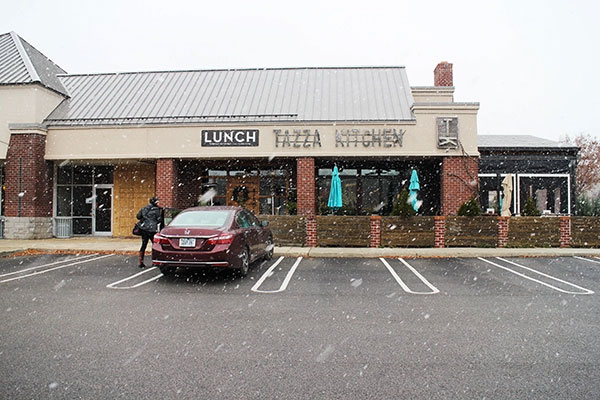 As it starts to serve up prepared meals on the side, a local restaurant chain is growing in the Short Pump location that got it all cooking.
Tazza Kitchen plans a $500,000 expansion at its original outpost at 3332 Pump Road by adding an adjoining space that previously housed Natale's Alteration Express, which has moved elsewhere within the Short Pump Crossing shopping center.
The expansion will add 1,000 square feet to Tazza's existing 3,400, extending the restaurant's kitchen area and tying the next-door space at 3328 Pump Road into Tazza's lease with S.L. Nusbaum Realty, which manages the shopping center.
Tazza co-owner Susan Davenport said the restaurant will benefit from a larger kitchen.
"The Short Pump location was our first Tazza Kitchen when it opened five years ago, and we have always been challenged by a small kitchen," she said. "So when the opportunity became available to expand in the small adjacent space, we jumped on it."
The expansion is underway; Davenport said it's too soon to project a completion date. 510 Architects is the designer and Leipertz Construction is the contractor.
The project also will add another entrance for pick-up options, with meals coming from Tazza's recently launched prepared-foods arm, The Big Kitchen.
Located in Scott's Addition, The Big Kitchen, which Tazza announced in September, offers prepared meals for pickup for customers to heat up at home. It officially will open in January at 1600 Altamont Ave. following a soft opening for customers on the company's email list.
Read this article at Richmond BizSense
---